Context
The client was a company conducting big changes in its organization (implying relocation). In order to make everything clear for the employees and explain them the benefits of this restructuring, the executive committee planned an event to introduce everything in details. It would be held in a classy parisian restaurant established in the building of a former railway station.
Mission
My mission was to design an engaging and memorable presentation that would visually support the speeches of the managers.
The weapon: Prezi
Prezi was the perfect option for this job. A good storytelling would be visually and efficiently supported thanks to the way we can make the focus on specific areas of the canvas (zoom) and navigate between them, following a consistent path.
The Concept
I chose to use the metaphor of construction work, which provides a clear image of the process the company was going through. Architecture elements came into the picture as well: we can easily draw a parallel between a company reorganization and the renovation of a building. This parallel would be stressed at the very end of the presentation by a nod to the place where people would be, while attending the event: a former railway station which became an outstanding high-end restaurant.
---
Researches: gathering elements related to construction work. Trying to mix graphic elements and text and to figure out where the content can be slot into. The final goal is to create a global picture in which we can navigate using zoom-in/out, translations, rotations, etc.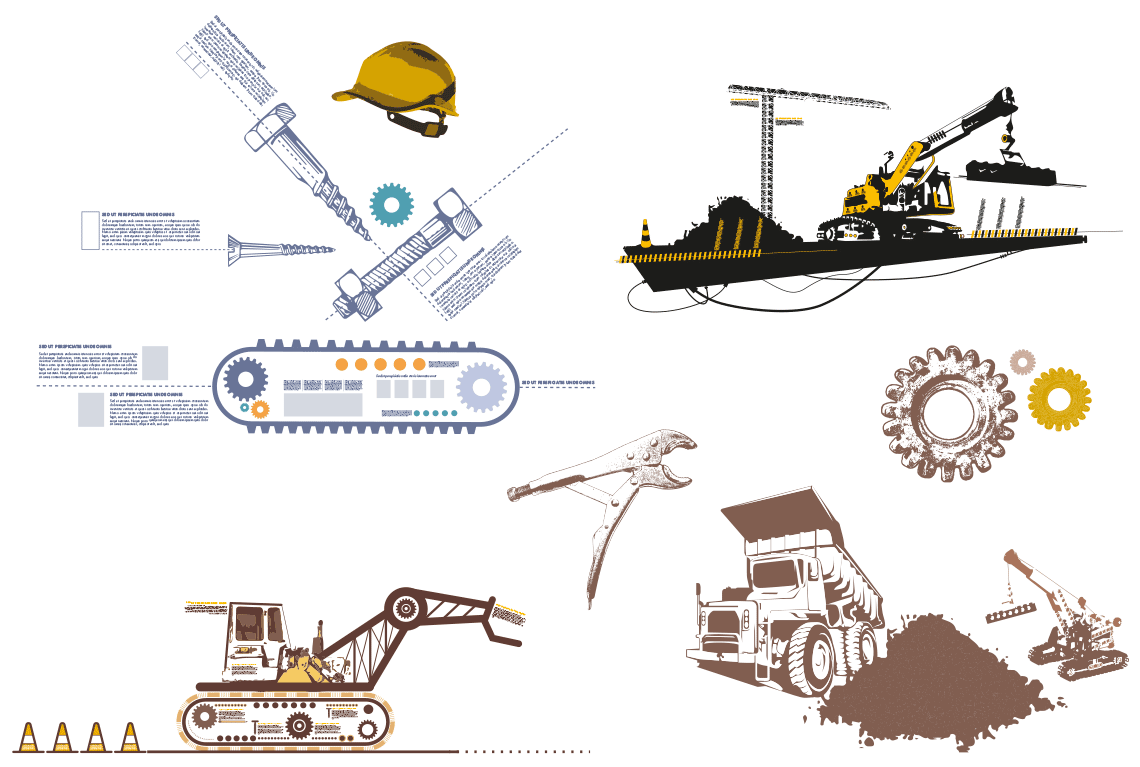 ---
Carrying the metaphor of construction work on some specific acronyms. Refining and polishing the letters meaning making the company better.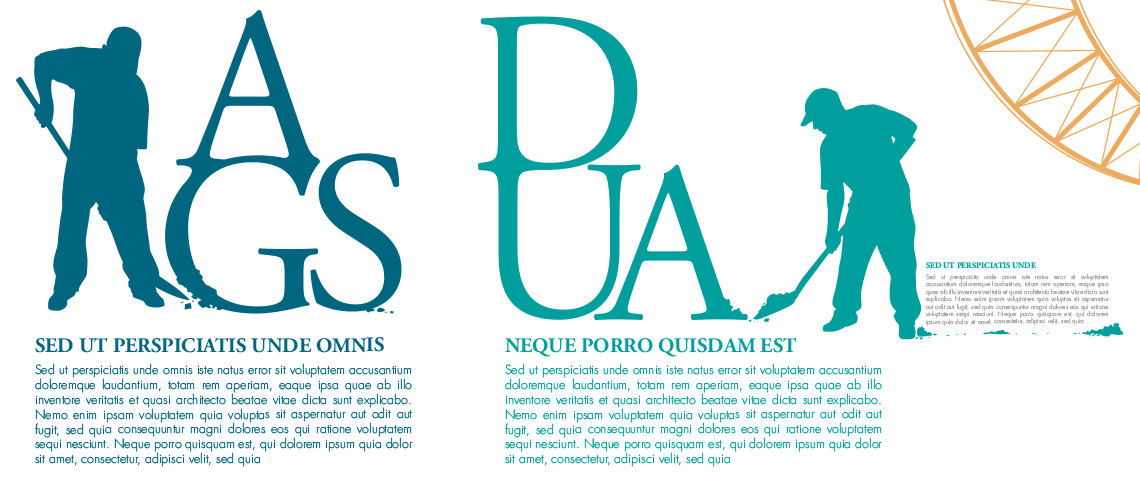 ---
Concept of a structure: resorting to architecture elements. Starting with pencil doodles.

---
Bringing together graphic elements and starting to create the 'big picture'.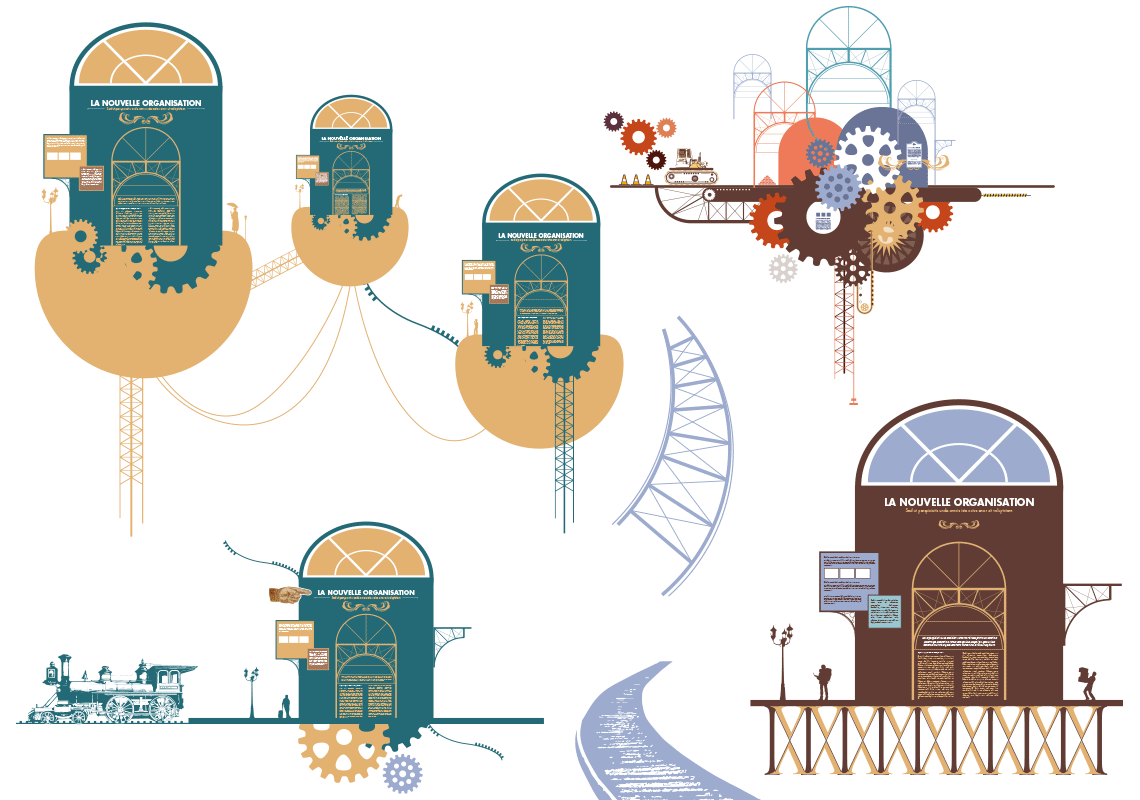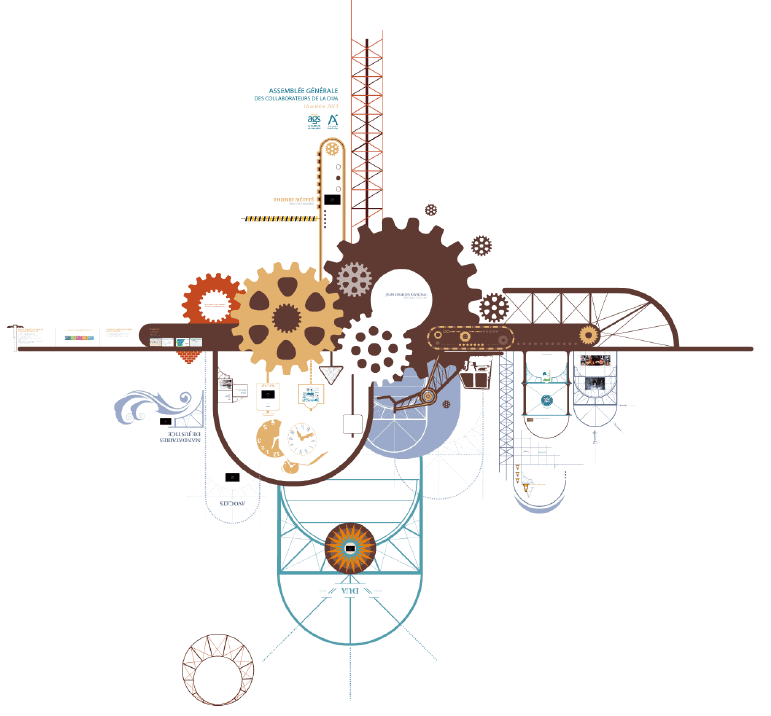 As the final presentation contains confidential datas, I cannot showcase it here. To know more about this project, don't hesitate to contact me.